LinkedIn is an excellent platform for employers, business owners, and job seekers to create and build meaningful networks with industry experts. In today's job market, only a handful of jobs are advertised, while most job listings are posted on platforms like LinkedIn and other social media accounts.
With over 830 million members and over 55 million companies, job seekers can easily land their dream job through platforms like LinkedIn. It has now become an essential networking platform through which companies recruit candidates, hiring managers research shortlisted applicants, and business owners interact with their customers and potential clients.
More than 1 million content, including job listings, articles, and informative blogs, are posted on LinkedIn that can be useful for job seekers and business owners to increase their engagement and networking.
With that being said, building an impressive LinkedIn profile that grabs the attention of the talent recruiters and convinces them to give you an interview call takes a lot of practice. Most job seekers are hiring professional LinkedIn bio writers to help them optimize their profiles. When competing against applicants who have professionally written LinkedIn profiles, you must be exceptionally skilled at creating a stellar profile to wow the hiring managers.
If you're a beginner, don't worry! In this post, we'll cover everything you need to know to build your LinkedIn profile and use it to land your dream job.
LinkedIn Profile for Beginners
Unlike other social media platforms that are used to share and create entertaining content, the LinkedIn platform's focus is professional content. It's a growing community where job seekers can display their skills and discuss with industry experts and hiring managers. Whether you want to promote your business products and services or showcase your expertise and work experience, LinkedIn is a great platform to use.
Here are a few tips for beginners:
Sign up and create a stellar LinkedIn profile
Start networking
Create or post informative content
Post and network regularly
Foster community
What Can LinkedIn Do For Your Career?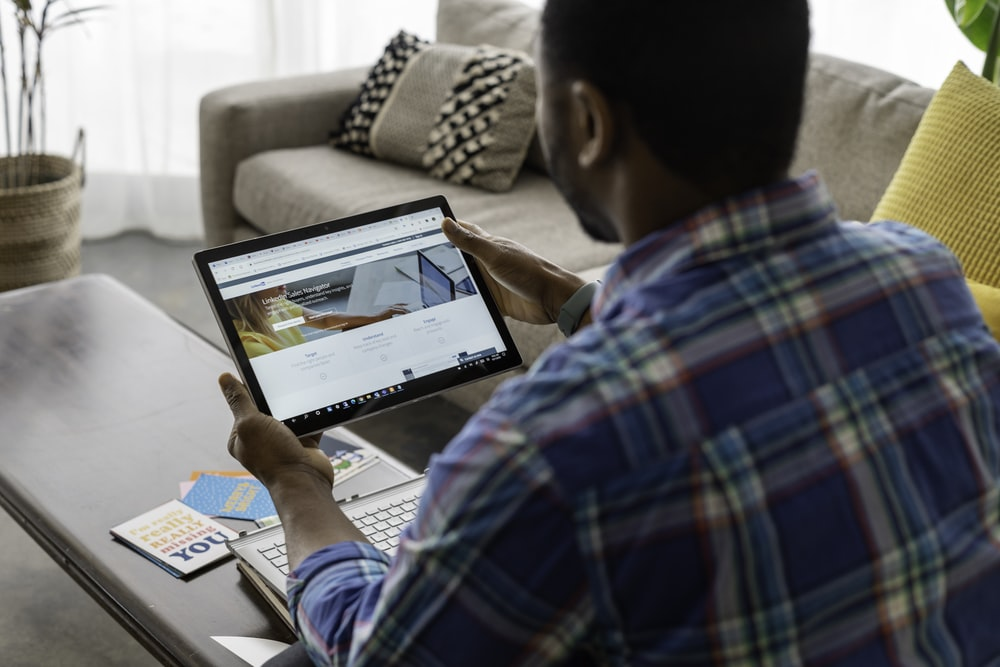 LinkedIn is a valuable professional platform that can be used to support and build a career. As a member of this platform, you can reach out to potential employers andstay connected to the people in your industry or an industry you wish to work in.
LinkedIn networking and engagement should be done strategically. Unlike other social media account, the number of followers or connections aren't as important as the quality of connections you're fostering.
More than 95 percent of talent recruiters use LinkedIn to hire employees for their company. Not only that, but it's also used by job seekers to gain exposure in the industry. LinkedIn is similar to a public online resume; therefore, you should ensure that it highlights all the essential skills and presents you in the best light.
Through the LinkedIn platform, you can also gain endorsements for LinkedIn skills and other recommendations features from your colleagues and former employers that will back up all your claims. It's an excellent way to connect and build credibility to get a job.
How to Set Up Your LinkedIn Profile?
This guide will discuss the key points for a beginner who wants to set up their LinkedIn profile to get a job.
Creating a Profile
If you haven't already, visit the LinkedIn platform and sign up with your email account to get started. Once you've set up, the next step is to set up your profile and customize your URL address so it's easier for the recruiters to find your profile and appear cleaner in your resume.
Professional Picture
When it comes to LinkedIn profile pictures, a professional picture will make a good first impression on your potential employer. Beyond the good picture, you also convey other things such as professionalism. Many people make the mistake of uploading a selfie or an unprofessional image that reduces their profile's engagement and views.
Make sure you take a professional picture showing the employers that you mean business, even before they have had the chance to review your resume.
Research shows that profiles with a professional picture are more likely to land a job, especially if they are from a conservative industry like legal, insurance, or consultancy. Making a positive impression on the recruiters will increase the chances of attributing other positive characteristics to your profile. They may also assume that you have good communication and social skills and also conclude other things about your personality. Pictures often trigger unconscious bias, which is why you should leverage it.
Creating Headline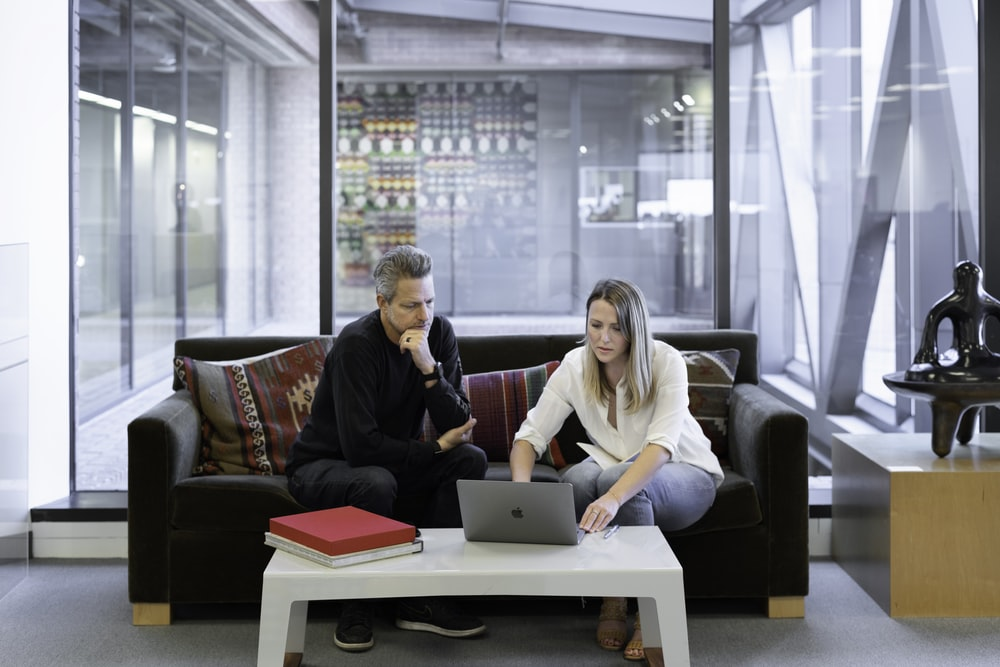 The headline and profile picture of your LinkedIn account are the two things a visitor will see when they come across your profile. Make sure that your profile's headline is professional and catchy enough to make employers view your profile.
Keep your headline simple and straightforward. Don't add too much detail or descriptions. Depending on the level of seniority in the field that you work in, the profile's headline should reflect your title or work experience. This will entice the visitors to click and view your resume.
LinkedIn Profile Summary
The 'About' or summary section of your LinkedIn profile is where you can build a rapport with the viewers of your profile. You can use this opportunity to increase your engagement and entice the employers. Ensure you're also using important and relevant keywords while describing and communicating your brand.
The keywords that you use in the summary section must be incorporated organically, and it should make the summary natural-sounding. Keep it brief and concise while covering lots of ground. Include your mission and goals for the future, your career aspirations, your values, and most importantly, the skills that make you stand out.
Unlike a traditional resume, we recommend using first-person pronouns while describing yourself. Here are some tips for writing an efficient LinkedIn summary:
Overview of your work history
Skills and expertise
Things you're interested
Inviting viewers to contact/connect with you
Building your personal brand
Depending on the job you want to land, customize your summary section regularly to match the tone and objective of the company.
A profile summary should achieve the following:
Can be skimmed
Highlight your core talents
Answers questions such as, what makes this candidate unique?
Work Experience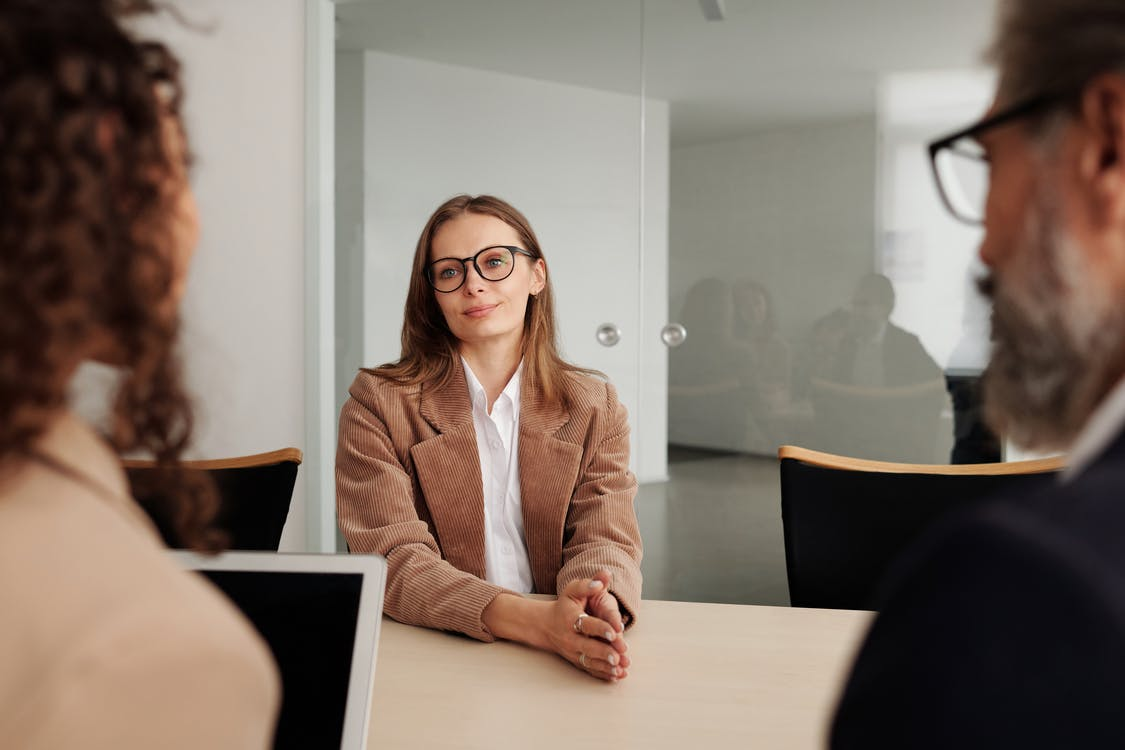 Adding your work experience should be the highlight of your LinkedIn profile. It's the most important section, where talent recruiters spend the most time. Your work experience is also the section that will decide whether the recruiters want to move forward with your profile or not.
Any inconsistencies in your work history's date or description can be a major red flag and deter hiring managers. Avoid copy-pasting the description for your job history from your resume.
Many candidates worry about whether a career gap will affect their chances of getting hired by their dream company. The answer is no. If you have taken some time off for your mental health, to take care of a family member, or for other relevant reasons, you can include them in your work history. A recent survey showed that more than 87% of the recruiters don't mind hiring a candidate with a gap in their resume.
When it comes to the work history for your LinkedIn account or resume writing, you must focus on your accomplishments and less on the job description within the industry. At the beginning of the recruitment process, hiring managers are more interested in knowing how your employees will benefit the company.
This is why in the work history of your LinkedIn profile, you have to dig a little deeper and talk about your contributions and give concrete examples such as a project you worked on, the results of a campaign, or quantitative results of a project that earned you a promotion at your previous workplace. All of this evidence will make your profile stronger.
Optimizing Skills
Another benefit of the LinkedIn profile is that it allows its members to add multiple skills to their profile. You can add up to 50 skills and ask your connections to endorse them. Including more skills in your profile will increase your chances of appearing in searches. Make sure that the selected skills are featured on the top. This way, when a recruiter glances at your profile, they can view the relevant skills they're looking for.
Once you've added all the relevant skills to your profile, you can ask your network and connections to endorse the skills for you. The more skill endorsements you have on your profile, the more likely your profile will come up in the company's searches.
Be Selective
For a beginner and executive-level job seeker, it may be tempting to add all the previous work and education history along with volunteer and workshop experience, but listing all the information will not impress the recruiter, but it's more likely to have the opposite effect. Hiring managers have to go through hundreds of profiles daily, which is why they prefer candidates who customize their profiles and only provide relevant information.
If you're seeking a job in a legal firm, your job experience as a data entry executive is neither relevant nor going to help your case. Make sure your LinkedIn profile work history, education, and other sections have only the relevant and updated content that will convince the hiring manager to talk to you about a position in their company.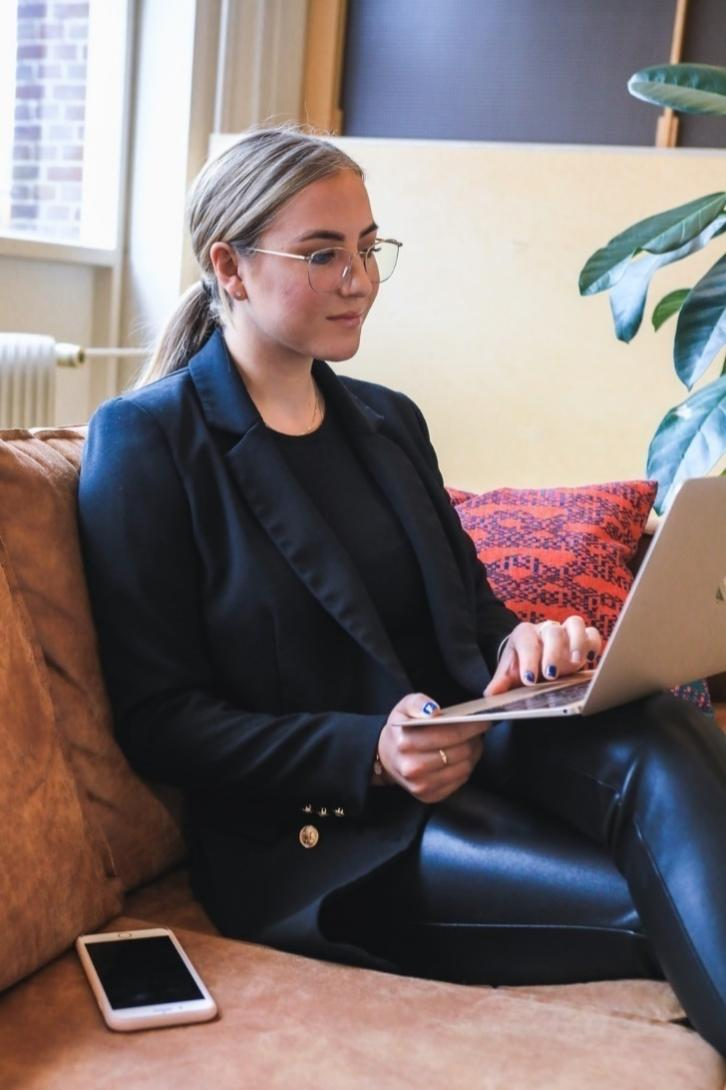 LinkedIn Recommendations
You can also ask for recommendations for your LinkedIn profile. Make sure that the recommendations come from a credible person. You can reach out to your former colleagues working in the same industry you're aspiring to work in or your ex-boss.
Although recommendations on LinkedIn aren't required, they can boost your profile's engagements and views. Some of the things that you need to consider before asking for a recommendation are your relationship with the person, their position/job title, and whether or not their profile is good enough.
Another way to get recommendations for your profile is to give recommendations for your connections and ask them to write a brief recommendation for you in return. Avoid asking random people for recommendations on LinkedIn. Before doing that, connect and introduce yourself to them, and once you know them, you can take your relationship to the next level and ask for a recommendation.
Privacy Setting for LinkedIn Profile
Not many people pay attention to the privacy settings for the LinkedIn profile, but the privacy setting allows you to increase your engagement and update your profile whenever needed.
Ensure that your notifications are enabled, alerts for job listings are on, and your privacy setting is off, so you appear in the search results. You can also decide who can view your LinkedIn profile or who has viewed your profile. Sometimes, it is best to keep the notifications turned off when snooping around your former colleagues, employers, or friends' accounts.
Building Networking
Creating a LinkedIn profile and adding your work history and skill isn't enough. You have to build connections and interact with other people as well. You can check the People You May Know feature on LinkedIn and add your colleagues and other people in the industry you may know.
You can also connect with old contact/friends you've lost touch with and interact with them by reading and liking their content on LinkedIn. Join groups and communities where you're likely to find hiring managers and recruiters you'd like to work with.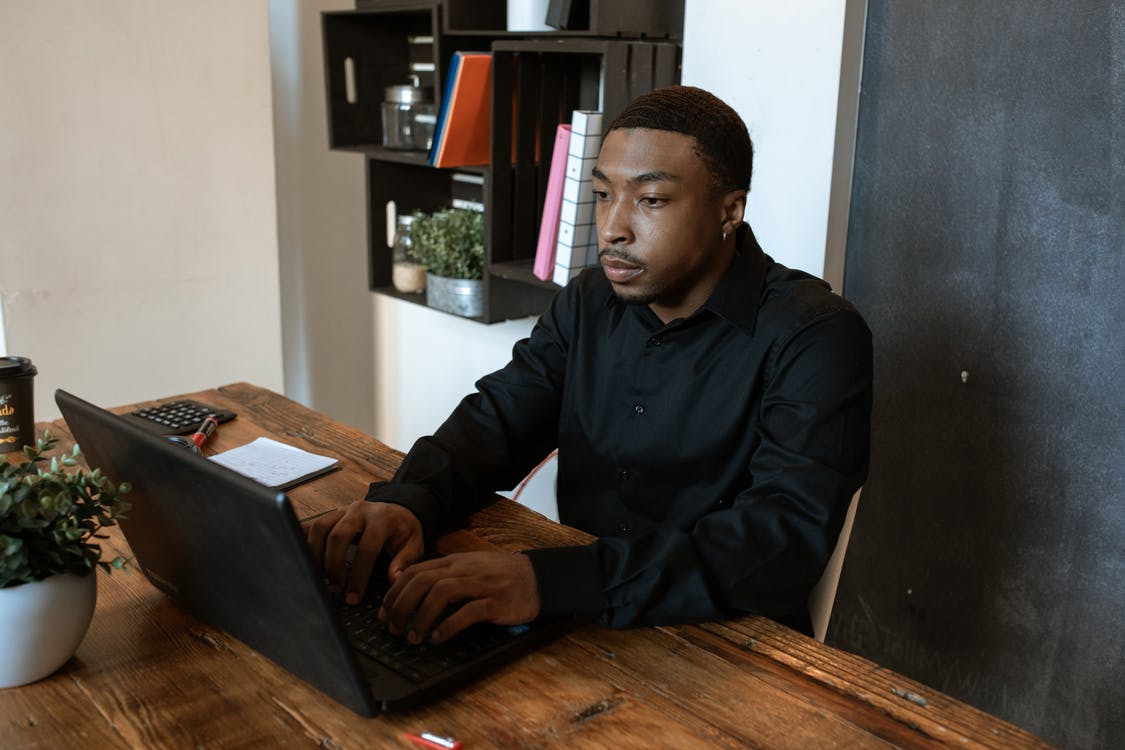 The Resume Store is a leading resume writing company in Florida. The writers at TRS specialize in resume writing service, cover letter writing service, LinkedIn profile optimization, federal resume writing, and more! Their writers can help job seekers from different industries like healthcare, law, consultation, or technology.
If you want to learn more about their work, check out their work samples. Contact our team today to get started! You can also check The Resume Store's founder Arnie Sherr's book, The Get a Job Manual, to understand the rules of resume and cover letter writing.