While many people are looking for jobs that pay the bills, have flexible working hours, and provide all kinds of benefits, others are looking for jobs that are also fulfilling and rewarding. Finding this dream job can be difficult and requires a lot of hard work and some soul searching.
In the past year or two, millions of people lost their jobs due to the COVID-19 pandemic, increasing the unemployment rates at an alarming rate. Although the unemployment rates have become stable since January 2022, many people still struggle to find a job they want to hold on to.
With things returning to normal, job markets are opening up new opportunities for job seekers; however, this time around, employees are looking for better benefits and a good work-life balance schedule. Although bagging your dream job is not easy, fortunately, there are a few tips that can be used to land the perfect job.
If you want to increase your chances of getting hired at a reputable company or your favorite position, this guide is for you. Read on to learn valuable tips to land your dream job!
Discovering Your Dream Job
You first need to discover your passion and what you want to do in your life. Once you've learned that, 50% of the job is done. The next step would be to work toward securing your dream job.
In today's job market, it's easy to be confused and feel overwhelmed when finding the perfect job for yourself. Finding the occupation that is the right fit for you can help you be successful in the world. Here are a few ways you can discover your dream job:
Focus on your strengths and find out what you're good at. You can also use self-analysis tests and other resources to assess your skills with a different career path. This way, you'll save a lot of time and energy by finding a career in doing something you're good at and enjoy.
Find out answers to questions like, what are your biggest challenges? What do you struggle with the most, professionally? What are some of your accomplishments? Finding answers to these questions will make the evaluation process easier.
Talk to people who are working in the field that you're considering. Ask them questions about the job and long-term growth opportunities.
Consider your needs and requirements. What are you looking for in an ideal work culture?
Above all else, your job responsibilities should make you happy. Try picturing something that you could do for free. That's your dream job!
How to Secure Your Dream Job
Now that you have more clarity on how you can discover the ideal job for yourself, it's time to move on to the next step, that is, how to land your dream job? To do that, make sure you're following these steps:
Make a Plan
Finding your dream job is not something that happens accidentally overnight. It requires deliberate planning and careful consideration. You must plan and visualize things before getting your dream job.
Begin by making notes or analyzing whether or not the company you want to work with fits all your requirements. While noting your professional strengths, you should check out the job's eligibility criteria and ensure that you also meet your employers' requirements. If you need additional help or some training, look for resources that can provide that.
Look Out for Job Openings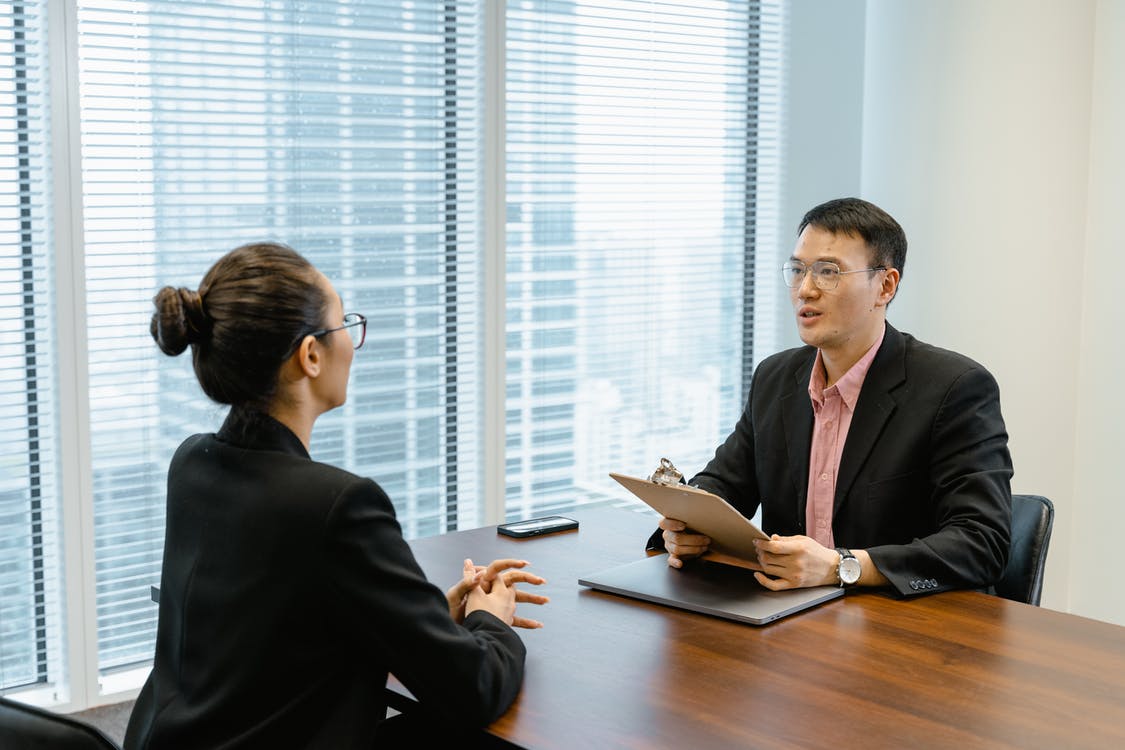 Fortunately, big companies are always looking for deserving candidates who will be a good addition to the company. If your dream job isn't offered by the company you wanted to work with, know there are plenty of other opportunities you can look into.
Start looking on online job boards like LinkedIn, Indeed, or other platforms where you can find your dream job at a company that offers a competitive salary, benefits, and ample job opportunities for the future. Platforms like LinkedIn allow you to search for job openings and narrow your search by using LinkedIn features like job alert and keyword optimization for comprehensive results. Recruiters can also reach out to you if you have your LinkedIn profile is impressive enough.
LinkedIn Profile
The LinkedIn platform provides a great opportunity for job seekers to find their dream job. LinkedIn has become one of the top job searching tools used by applicants and talent recruiters. More than 92% of big Fortune 500 companies use LinkedIn to hire candidates.
A LinkedIn account is also important to increase one's digital presence. The hiring managers will likely conduct an online search to learn about the candidate's online presence. If they don't have a LinkedIn account, it can have a negative impression on the recruiters. Companies want to hire tech-savvy candidates, and establishing a strong profile can lead to impressive Google searches.
Growing Network
Another reason why LinkedIn profile optimization is also important for bagging a dream job is that LinkedIn allows candidates to improve their networking skills. You can connect with potential employers, former colleagues, and other experts in the same industry you aspire to work in. you can also showcase your skills and knowledge to attract recruiters to your profile.
Networking on LinkedIn is a valuable tool that can help you connect with people working in your dream company. It will also improve your online visibility, giving you a better chance at landing your dream job.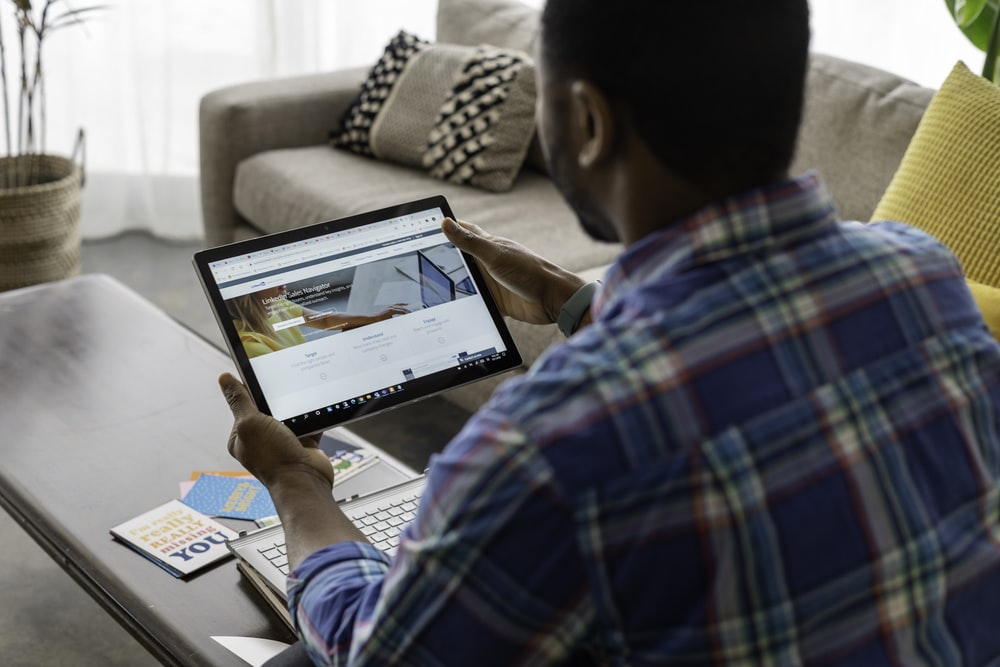 Job Search
Millions of registered companies are on LinkedIn, and hundreds and thousands of job listings are posted on the platform daily. If your dream company isn't hiring at the moment, you can check out LinkedIn to find a similar role in another company that offers the same benefits and a competitive salary.
LinkedIn platform features have made it easier for job seekers to check jobs that fit all their requirements and let the hiring managers know that you're #OpenToWork. The settings will send you an alert whenever a job listing is posted. This will make the job search process less daunting and easier and enable HR personnel to connect with deserving candidates easily.
Informative Content
LinkedIn is a community of job seekers and recruiters where they can come together to connect, share ideas, and informative content that is valuable to both parties. If you don't have a LinkedIn account, you're missing out on a lot of information that is readily available online.
Both hiring managers as well as other workers in the same industry you're trying to work in share their experiences that you can use in your journey. You can avoid similar mistakes and read posts about companies you want to work with to get a better idea of what they want in a resume or a cover letter. You can also learn about their work culture and company values and align your values with the company's to improve your chances of bagging the job.
Resume Writing
Another important part of getting your dream job is writing a killer resume that impresses your employer. Hiring managers receive hundreds of job applications every day. To make your application shine, you must work on your resume writing skills.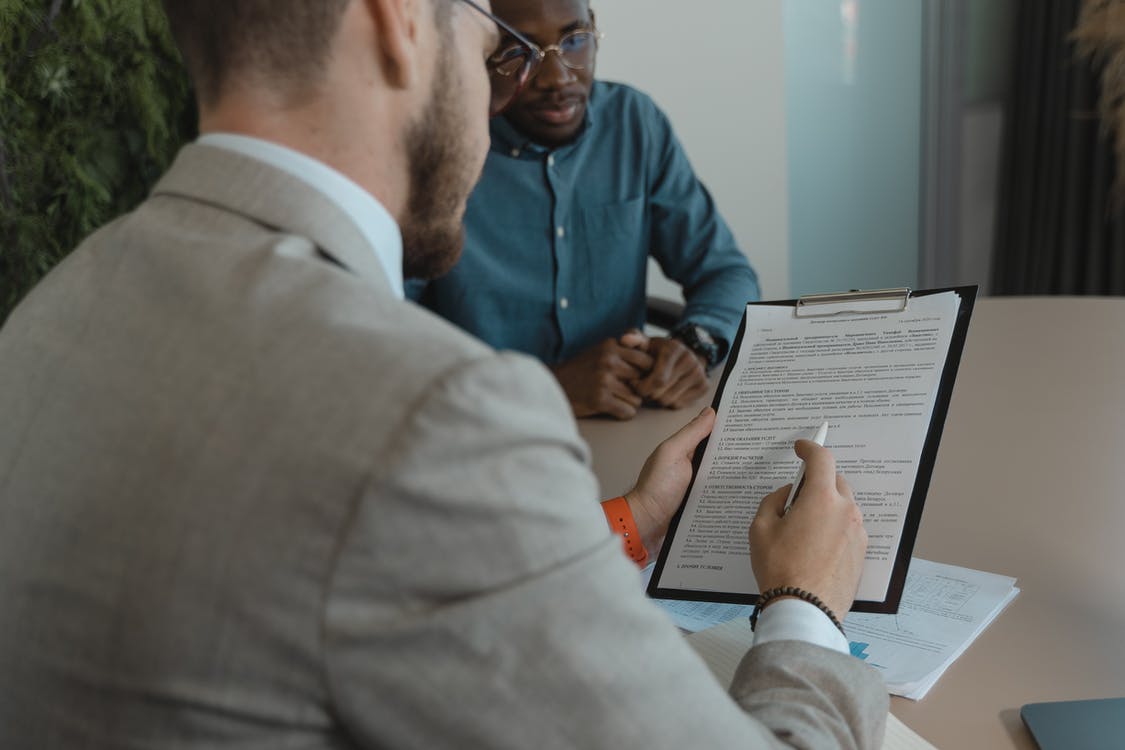 Here are a few valuable tips you can use to make a good first impression on the talent recruiter:
Making the Experience Section Shine
An essential part of your resume is the work history section. This is also the section where most recruiters will spend the review time. Make sure you're using this section to convey your professional experience and accomplishments during your tenure.
If you're making a career change or looking for a position in an industry you haven't worked in before, you can draw out the similarities between your past job and the role you're trying to work in. You should also include the timeline and other key accomplishments during the role if needed.
If you have won any rewards or recognition titles during the job, you should include them in your resume. Give the hiring manager concrete evidence of how you made a difference in your past workplace. When it comes to your responsibilities, keep things straightforward and avoid using fluff words. Be honest while describing your job-related skills and use active words to convey your responsibilities to your employer.
Even if you worked at the front desk at your previous job, think about the things you solely managed. Were you the only person overseeing all the tasks? How did you deal with the challenges you faced? Were you asked to take on additional responsibilities, even temporarily? Include all this information in your resume.
Education Section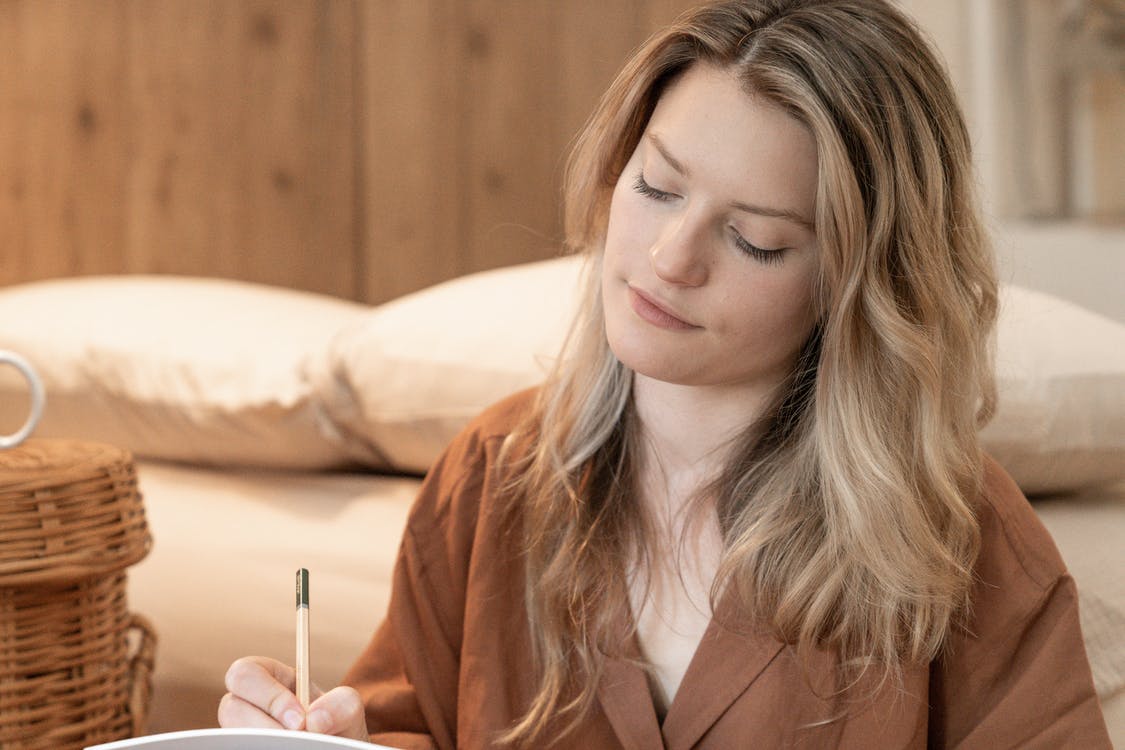 The education section of your resume is another important section where the employer wants you to demonstrate all your academic expertise and accomplishments. Ensure you effectively communicate all your strengths and make it skimmable for the employer so they can scan your resume without any confusion.
The importance of your education section in your resume also depends on your years of experience in the field and your degree program. If your employer wants someone with a degree in IT or a relevant field, the education section wouldn't be an issue in hiring if you have a degree from a reputable institute. However, some employers look for a specific degree from Ivy League or similar institutes. In such cases, you either have to make the education section attractive or have an impressive work history.
The rule of thumb is to include all your higher education degrees, including undergraduate, graduate, and doctorate. If you have certifications or completed courses to help you get your dream job, you should include them in reverse chronological order in your resume.
If you passed a semester in college with academic recognition or an award, scholarships, grants, or funding for projects, you might want to add them to your resume as well. If the list of awards and grants is long, consider making another list of Honors and Awards in the education section of your resume.
Highlight Relevant Skills
Another important part of resume writing that will help land you your dream job is your skill set. In today's job market, employers are looking for candidates with all the necessary skills to get started and become productive members of the company as soon as they join. Many candidates have the necessary education and relevant experience, but they often lack the skills that the hiring managers are looking for, due to which they end up not bagging the job.
Make sure you highlight all the relevant skills required for the role that you may have acquired during your previous work doing a project, academic institute, research, or other coursework you attended along the way. Regardless of where you acquired the needed skills, you should emphasize the skills so your employer can see that you're a good fit for the position.
Before making the skill section in the resume, ask yourself which skills will target the employer? Do you have all the required hard skills (technical like coding or tech stuff) and soft skills (teamwork, ability to listen, empathy, etc.)? Make a list of all the skills you possess and highlight the ones that will improve your chances.
Stay up to Date
Last but not least, make sure your resume and LinkedIn profile are updated. You can also attend webinars and engage with people from your industry to stay up to date with all the trends.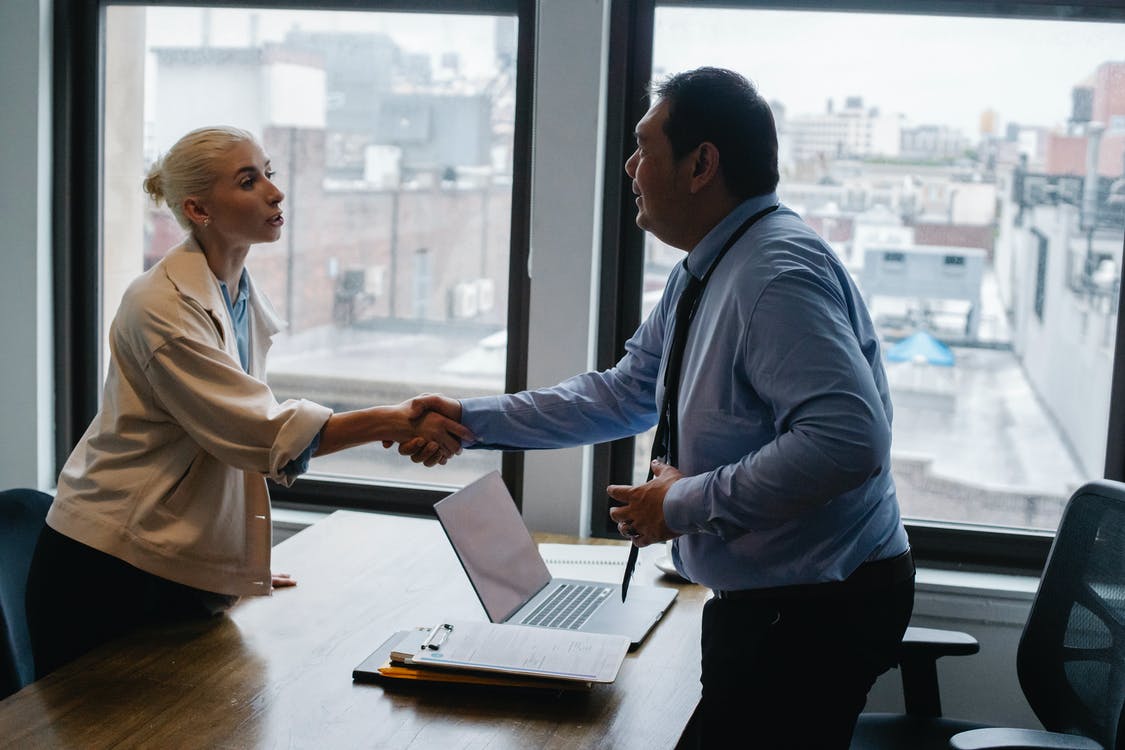 Head to The Resume Store to seek professional experts' help and craft an industry-specific resume that will land you your dream job. The Resume Store's writers offer resume writing services and LinkedIn profile optimization services that increase your chances of getting noticed by recruiters.
They also offer cover letter and government resume writing services in Largo. Check out their sample resumes before hiring their resume writer Largo. You can also browse through their reviews for further details.
Contact their team today for more!