LinkedIn was created in 2003 and has been one of the biggest professional networking platforms ever since. There are over 830 million users worldwide, and thousands of new members join every week. LinkedIn can do wonders for your professional career as recruiters use it to source candidates for different positions in their company. It also provides networking opportunities for entry-level candidates in the market.
Over 95% of recruiters use LinkedIn profiles to search for candidates making it one of the most used career development platforms. The company you want to work for hires candidates through LinkedIn, and if you don't have a LinkedIn profile or you're not actively searching for employment, your profile is being overlooked.
Through your LinkedIn profile, you can market your skills and talents by highlighting your experience and showcasing the projects you've worked in. In today's competitive market, having a LinkedIn profile has become crucial. From seeking a new job to maintaining your business, the LinkedIn platform has become a vital part of the professional industry.
If you're looking for LinkedIn profile optimization tips or want to attract prospective employers to land your dream job problem, continue reading!
Building a Perfect Profile
Building a perfect profile requires some practice and experience. Here are some tips for creating a LinkedIn profile to attract more employers:
Headline
Start building your profile by creating the perfect headline for your LinkedIn resume. Your headline must include your current job title, and it should also include keywords that are heavily searched on LinkedIn. You should also include the job title that you want to pursue or key qualifications that will make you stand out among other candidates.
The job titles should be accurate and to the point. For instance, if Tech 4 is an internal company title, but your position entails Network Engineering, then that's the title that you should use.
Profile Picture
Use an updated professional profile picture with a neutral background and good lighting.
Executive Summary/About
This is the section of your profile that you can personalize and use to connect with recruiters. You can tell people about your work experience and discuss why you chose this field. Make sure to keep it brief and authentic. Think about the summary section of your profile as a communication opportunity between you and your network.
Work Experience
Many people make the mistake of describing their companies at length. Avoid describing your company too much and focus on what you do for them.
Instead of using generic descriptions, use metrics and numbers to distinguish yourself and highlight how you have benefited the company by increasing its sales productivity or other noteworthy improvements.
Take Advantage of Keyword Optimization
Think of creating your LinkedIn profile as your online resume writing. For the recruiter to come across your profile, you must include many keywords to help the search engine find your profile.
Typically, companies require 5 to 10 keywords in skills and work experience of your profile. You can easily access the keywords by using the search box. For instance, you will find all the related keywords your networks have used if you type HR. You can also use other keyword research tools or check your competitor candidate's profile.
Highlight Your Achievements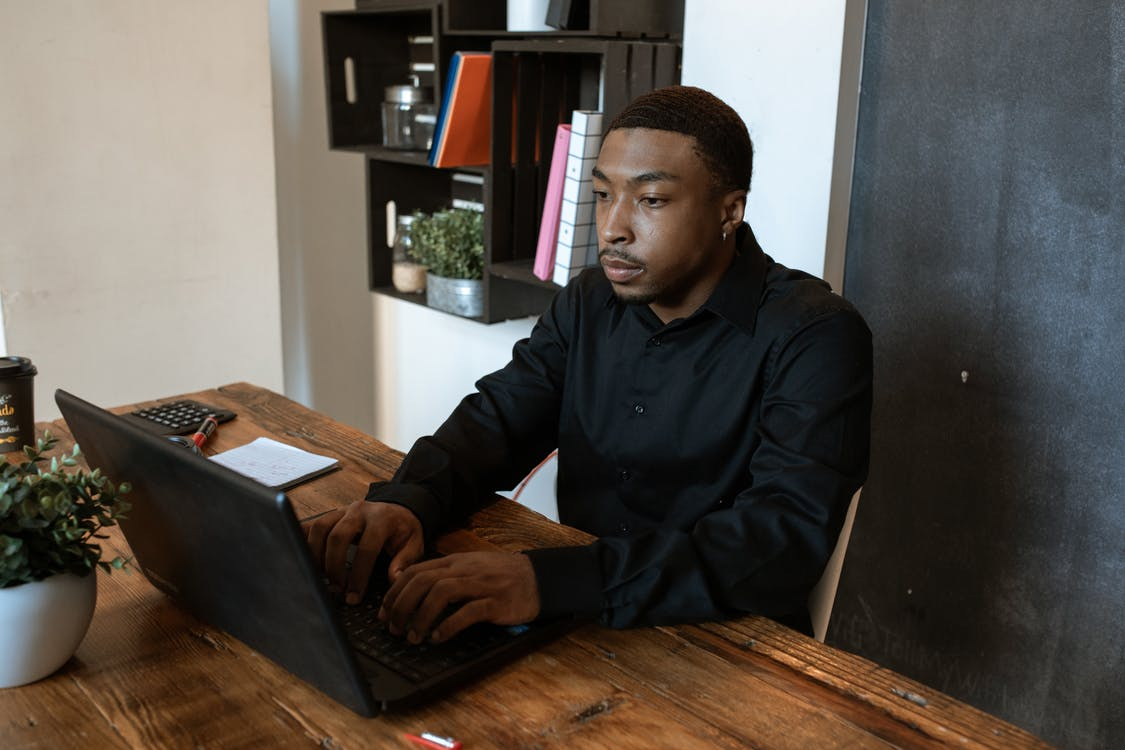 If you have any noteworthy accolades, awards, or other certifications and recognitions, you should highlight them in your LinkedIn profile. Sometimes you have to toot your own horn to impress or attract a company recruiter.
You can either add your achievements in the headline of your resume or the executive summary. The most preferred way of showcasing achievements is by using numbers and metrics. Using numbers will give the recruiter a sense of how you will impact the company's revenue or productivity.
You can also consider adding a detailed description in your work history about your previous achievements in the company. Regardless of where you choose to include your achievements, make them as strong and appealing as possible. You can include before and after KPI attainment wherever possible.
Joining LinkedIn Groups
By joining LinkedIn groups, you can introduce yourself and let the recruiters know that you're open to job offers while showing them your competencies. It's also a great way to make connections and participate in conversations.
By joining the LinkedIn group, you can interact with the community and share your savvy insights. This way, recruiters in the group will also come across your profile.
Making Connections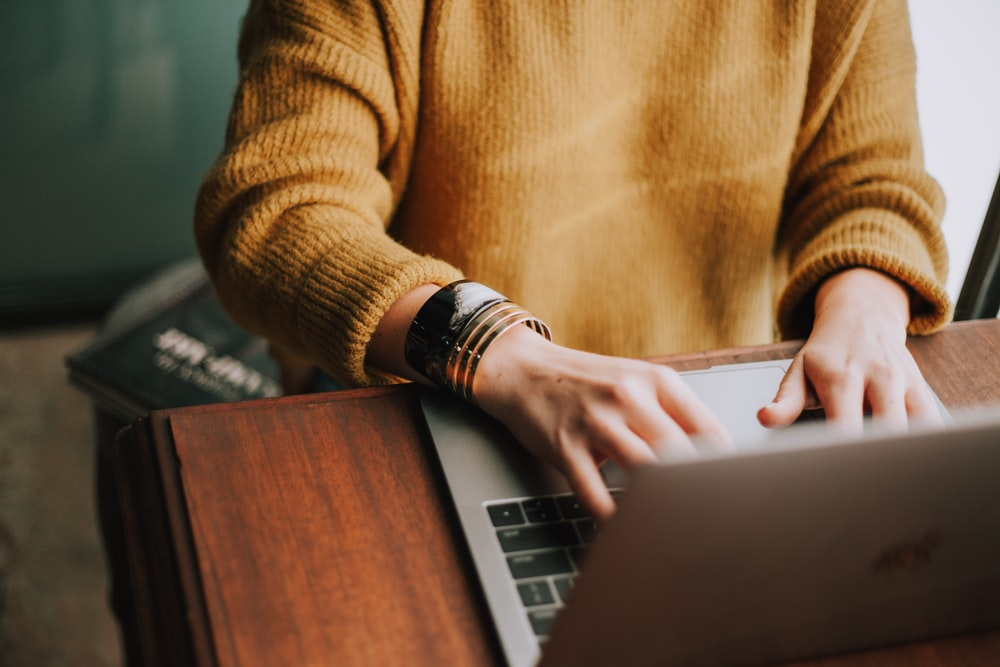 Making connections is one of the most valuable features of the LinkedIn platform. Unlike other social media apps like Facebook or Instagram, you can connect with people working in the industry that you want to weave your way into. Creating the perfect profile and showcasing your accomplishments is not enough. You must build a strong network of connections over time.
Using the connection feature, you can reach out to company employees, potential employers, and other people whose work reflects your interests and career aspirations.
When it comes to LinkedIn networking, there are two types of connections, i.e., stronger ties and weak ties. Strong tie connections are people you interact with offline, such as your colleagues, employers, close friends, and other family members. These are people who are willing to go the extra mile by sending emails, endorsing your skills, or using their online influence to help you out. Strong ties help bring more work leads than weak ties. Weak ties are people in your connection you don't interact with.
Be more strategic while choosing people you want to be linked with on your LinkedIn profile. Always remember the quality over quantity approach while connecting with people on LinkedIn.
Getting Recommendations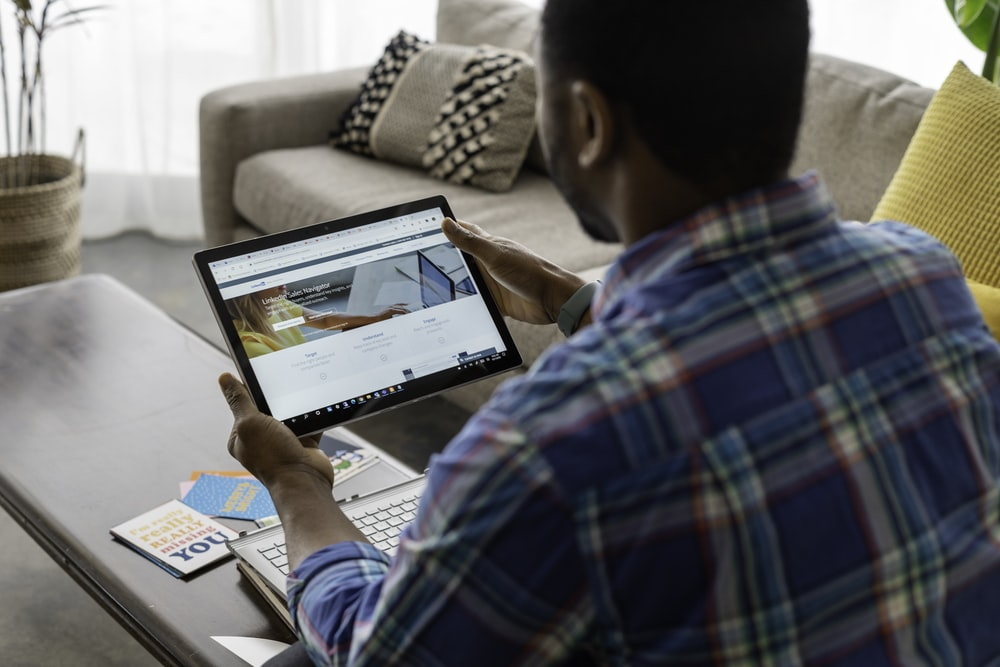 References are very useful on LinkedIn. Make sure that you have at least 5 to 7 recommendations on your profile; however, the more you get, the better. You could ask your colleagues, clients, and employers to write recommendations for you in a few sentences. This will make your profile seem more appealing and authentic to the recruiters.
Online references from an accomplished LinkedIn connection can help kick start your career if you're an entry-level job seeker. These online recommendations bolster your profile and give you a competitive edge in the market.
Your prospective employer will ensure that the candidates can perform well, and reviews from former employers are the best way to prove your skills.
Before asking for LinkedIn recommendations, consider the following things.
The credibility of the person who is writing the review for you.
Think about the skills you want to showcase and ask the person to write the review accordingly.
Instead of using the same template provided by LinkedIn, ask the person to write a custom recommendation.
Consider giving other people recommendations as well.
The employers will rely on the recommendations from your peers and former employers to hire you, therefore, make them as authentic as possible.
Joining LinkedIn Discussions
Joining LinkedIn group discussions to discuss issues in the industry you want to work in is beneficial. Through these group discussions, you can even interact with people who are not in your connection. These people will see your name and learn about your interests and skills and may be able to help you professionally in the future.
There are many different subjects and topics discussed on LinkedIn groups. Try to interact with people from the same industry as you or work in companies that you want to work in. You might manage to make a good impression on a recruiter that can land you your dream job.
In today's digital world, many employers prefer meeting potential employees online instead of face to face through their profiles. If they are not convinced through your online resume, your chances of getting hired will be lowered. Hence, make sure you're actively engaging with the other participants of the group in discussions.
Using Publishing Features of LinkedIn
To show the potential employers that you possess all the necessary skills and information about the industry you want to work in, you can use the publishing features of LinkedIn. This feature allows you to compose and share your thoughts on the recent events and practices in the industry. You can also share strategies and other relevant information that could potentially grab the attention of employers. These publications will prove that you have sufficient skill and knowledge about the current ongoing matters.
With that being said, make sure that you're not posting opinionated blogs or articles on LinkedIn. The publishing feature should mostly be used to show your research and communication ability instead of posting heavily opinionated pieces.
Regardless of your field, the recruiters will be able to evaluate your skills through your publications and decide if you're a good fit for the position. You can also build connections with people working in a similar field through these posts, helping you get to your dream job faster.
Use the Job Alert Feature
Instead of manually searching for the jobs you want to apply for, you can also use the job alert feature to get instant alerts whenever there is a new job listing. This will increase your chances of finding a relevant job that matches your criteria. This way, you wouldn't miss any new job listings either.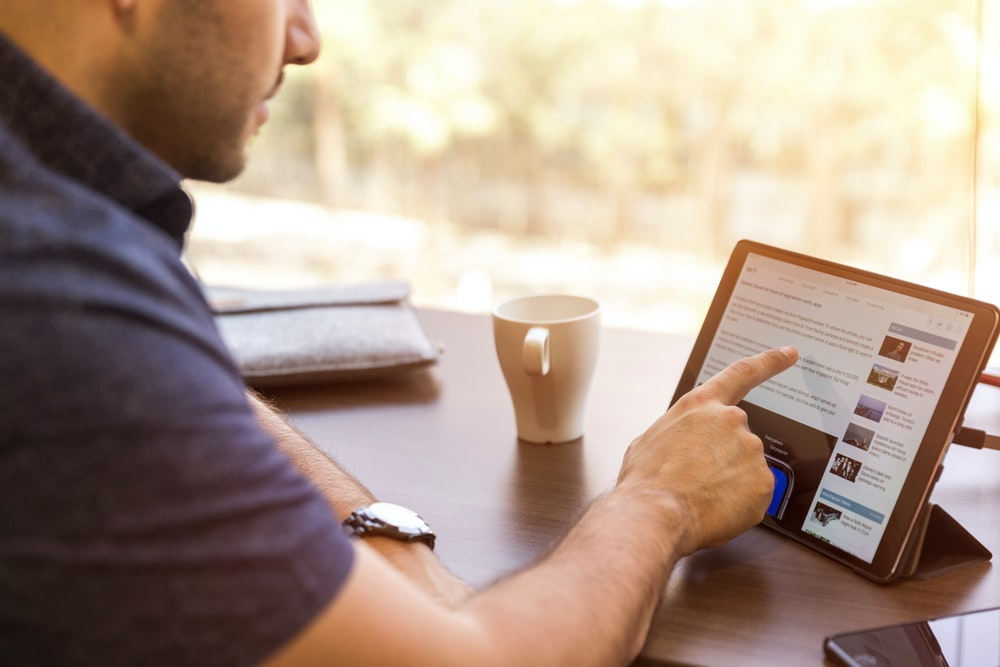 Endorsing Skills
LinkedIn allows you to post over 50 relevant skills on your profile. Once you've added the relevant skills, you can then ask your first-degree connections to endorse your skills. This is an effective and easy way to build a strong profile while interacting with your network.
You can easily obtain these skill endorsements by asking credible connections or your former colleagues and employers. Through these features, you can endorse your connections, making your profile more professional and measurable.
Always Keep Things Professional
Although LinkedIn is a social platform, you should always keep things professional. Avoid posting unnecessary articles or engaging in unprofessional banter with other members.
Use a professional headshot for your LinkedIn profile picture, as recruiters are more likely to take your profile seriously. Using a professional cover for your profile also goes a long way. Your picture will convey the type of persona you want your recruiter to have about you.
Millions of job listings on LinkedIn increase your odds of landing your dream job and keep things professional to convince the recruiter why you're a good fit for the position.
Following Companies You Want To Work In
Make sure that you are following companies you're interested in to stay updated on any news or job opportunities. You can also participate in conversations and learn more about the company through its current employees. Recruiters also hire employees by post updates and LinkedIn members' interactions with them.
Stay Active
LinkedIn profiles that are inactive or show no signs of engagement with other members are disregarded by the recruiters. This is why it's important to post regularly to keep your profile as visible as possible within the network. Even if you don't post something original, you can always converse with other members through discussion groups. Avoid controversial topics and always keep things professional.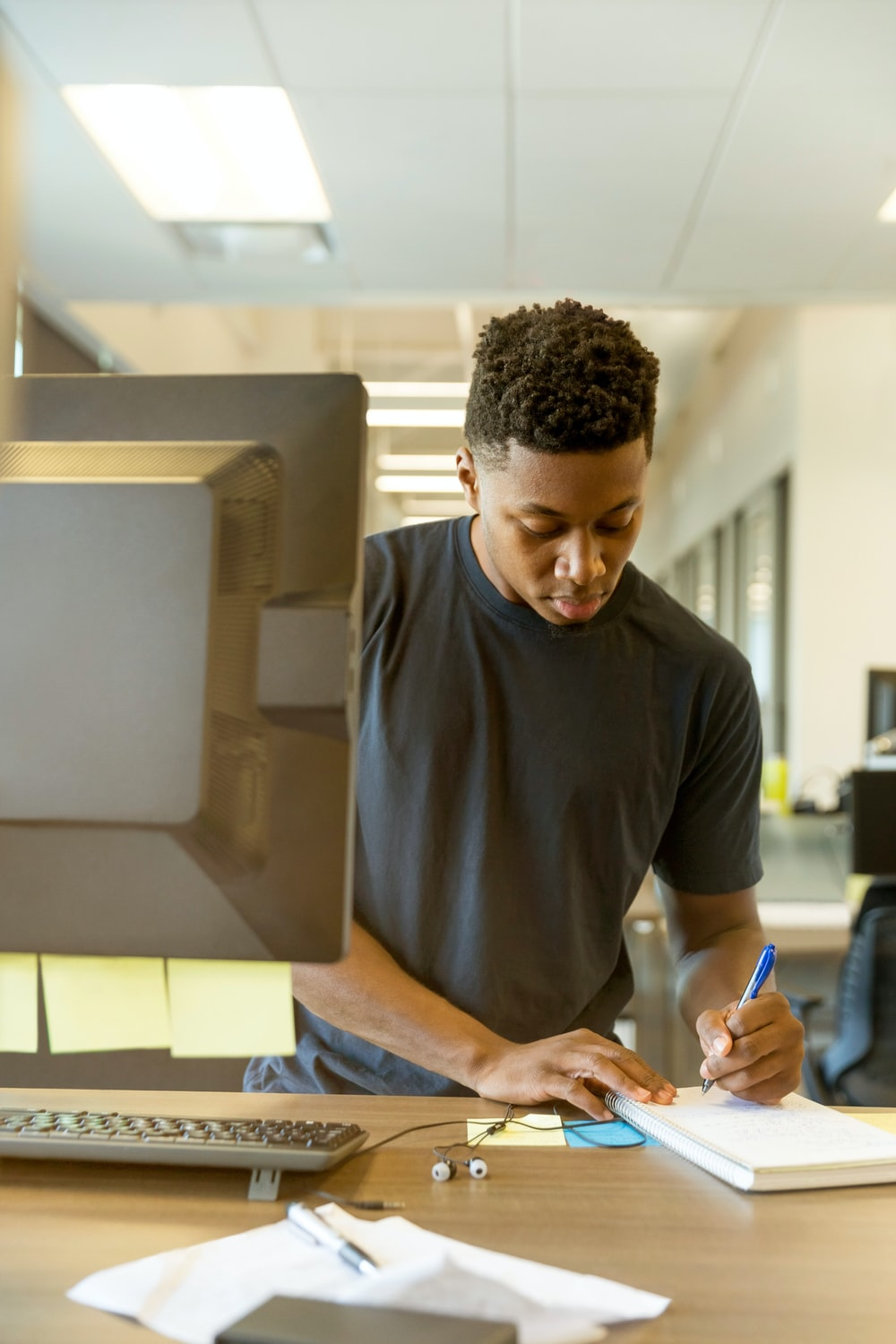 Head over to The Resume Store to optimize your LinkedIn account or create a professional resume by highlighting your skills and expertise. The Resume Store is one of the leading resume writing companies in Florida that helps entry-level, professional, and executive-level job seekers plan their dream job.You use use their executive resume writing service, and linkedin profile writing service for good professional growth.
You can also look at their sample resumes before hiring their professional resume writer.
Whether you're looking for services like resume writing, cover letter writing, LinkedIn profile optimization, or government resume writing services, their professional experts can do it all.
You can also check out The Resume Store's owner, Arnie Sherr's book, The Get A Job Manual, to understand how resume and cover letter writing works.
Contact their company for more information and details on their LinkedIn profile optimization or resume writing services.