Clarify Any Questions About Us Resume Writing Services
We at The Resume Store want you to be on the same page regarding our professional resume writing services. Thus, we've prepared a list of answers to some of the most frequently asked questions we receive from customers like yourself.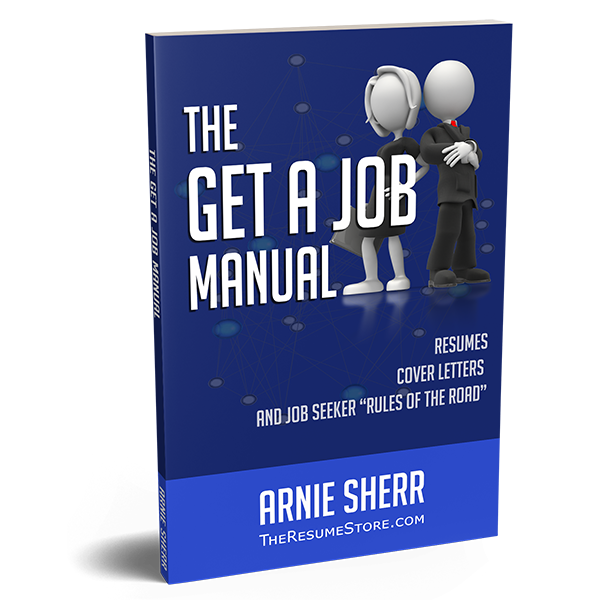 The Get-A-Job Manual: Resumes, Cover Letters, and Job Seeker "Rules of the Road"
The Resume Store's Methodology. One that supports our commitment to help those seeking new or better jobs receive higher numbers of interview invitations and to avoid the multitude of interview process pitfalls. Many inspirational writings to dispel interview misconceptions and to elevate applicants to higher levels of confidence. Arnie, as Vice President of Sales for an industry-leading national toy distributor out of New Jersey for 20 of 27 years, has reviewed thousands of resumes and interviewed hundreds of candidates for a variety of employment opportunities.